Proper Makeup Removal Will Ensure Healthier Skin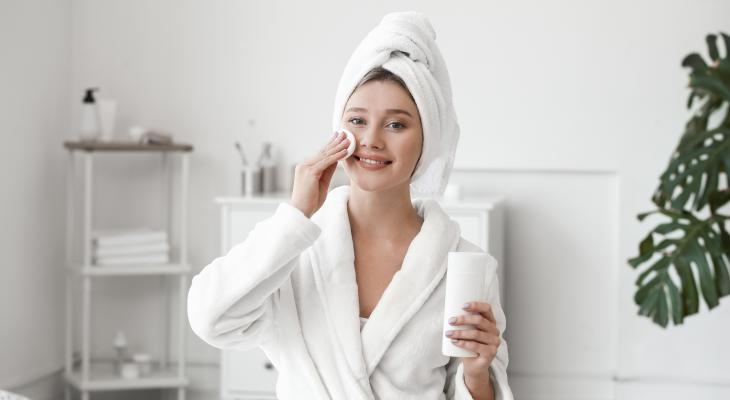 Makeup has long been a way to hide our embarrassing flaws. Unfortunately, many people still use makeup without knowing how to remove it properly.
This can lead to skin problems such as blemishes, acne, and wrinkles. Makeup removal is one of the most important activities you can do for your skin. Proper makeup removal is the key to maintaining your healthy skin and avoiding these problems in the future. Besides, you may think that it's a complex task that requires a lot of time and money. This is just wrong. Proper makeup removal can be done in just a few minutes with the right tools and techniques. By following this simple guide, you'll be able to remove makeup without causing trouble to your skin and know the specific best makeup removal products available.
Makeup Removal Tips
There's many things you can do to ensure that you are removing your makeup properly. Some simple tips include:
Avoid using hot water while removing your makeup. Hot water can damage your skin and make it red or irritated, so this should be avoided if you want to get healthy skin without any side effects of the hot water on your skin. Use cold water instead while taking off your makeup before going out in public. Instead, use cold or lukewarm water to remove makeup.
Apply the makeup remover to the skin in a circular motion, avoiding your eye area.
Use a cotton swab to gently remove makeup from the eyelashes, avoiding scrubbing too hard as this can dry the eyes.
Apply moisturizer on your face and neck if using an oil-free toner.
Pat dry your face with a clean towel again and apply an oil-free toner on your skin before applying moisturizer to prevent further irritation.
You can use normal tissue for removing makeup from the eyelashes but avoid rubbing too hard as this can lead to dryness of the eyes.
For removing mascara, use a cotton swab dipped in warm water and apply it gently on top of lashes at first and then remove it with another one dipped in warm water. Please do not rub it too hard as this can irritate the eyelids, which will cause redness and swelling.
Best Makeup Removal Products
There are really a lot of different products which can be used in the process of removing makeup. Some of the best ones include:
Bioderma Sensibio H2O Makeup Remover - Bioderma Sensibio H2O micellar makeup remover is a gentle and effective makeup removal tool for sensitive skin. Formulated with a unique dry skin-healing complex, this gentle and effective makeup removal tool continuously draws in moisture from the surrounding air. It melts into skin for instant absorption, leaving skin feeling soft and supple. It is also free of harsh chemicals, sulfates, fragrances and parabens.
Garnier SkinActive Micellar Cleansing Water Makeup Remover - Remove makeup with ease with the Garnier SkinActive Micellar Cleansing Water. This gentle, water-soluble makeup removal tool is perfect for waterproof makeup. It comes in a 13.5-ounce bottle and is easy to use, leaving your makeup Removal Remover residue-free.
JUNO Makeup Remover - JUNO makeup remover is a high-quality, 85g makeup remover that is gentle on the skin and effective at removing all types of makeup. This JUNO & Co product will leave your skin feeling soft and clean with ten ingredients and a cleansing action that works quickly.
Burt's Bees Makeup Remover - Get rid of unwanted makeup from your eyes with the Burt's Bees makeup remover pads. These pads are perfect for removing any Makeup from your eyes in just a few easy steps. Apply the pads to your skin and remove all the makeup with gentle, circular rubbing.