Meal Replacement Options Can Provide Solid Nutrition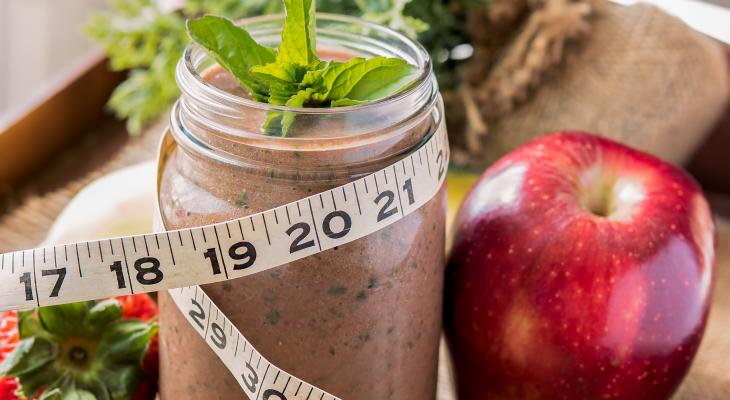 Recently, many people have changed their diets and eating routines. With more people working from home than ever before, cooking has become the name of the game.
Unfortunately, not everyone has the desire to make meals constantly. Looking for an easy and quick meal without resorting to the high cost of paying for delivery, meal replacement options are a great alternative to home-cooked meals.
By taking the stress out of planning a trip to the store to shop for ingredients and spend time cooking them up, there are many healthy and fast alternatives for a well-balanced meal. Through various shakes and bars, meal replacement options have improved their offerings and quality to be a worthy challenger to a normal meal. Just because many people are no longer commuting and on the go doesn't mean that schedules are any less busy and meal times hard to squeeze in. Not all meal replacement options are the same, so consumer's should be aware of their dietary restrictions and goals for their diet before selecting the product that works best for them.
1 - Ample
At 400-600 calories per bottle, this is a complete meal shake that lives up to its name. Their shakes are high in protein, fat, and fiber, providing well-rounded nutrition in a bottle that will satisfy any hunger pangs or cravings for several hours. On top of their filling quality, the shakes are gluten-free, soy-free, and contain no additional sweeteners or flavors. One of the most hearty and healthy meal replacement options available. This is a great option for weightlifters and people looking to build body mass
2 - Huel
A vegan powder that is rich in vitamins and nutrients, Huel is a healthy and filling alternative source for people looking to reduce their animal consumption. Their products are rich in fatty Omega-3 acids packaged in a great tasting shake. Though they have a higher amount of artificial additives, it is still less than other packaged food alternatives. Huel also has a great selection of keto products, perfect for adherents of the diet looking to change up their high fat, low carb intake.
3 - Vega
Vega Protein Nutrition Shakes are a filling plant-based alternative meal that is packed with healthy fats, carbs, and protein for a well-balanced diet. Though they have a low-calorie count per serving, the high volume of protein and fats will stave off any urge to snack between meals. Their products are certified organic and are a great source of vitamins that are often lacking in meal replacement options. They are best avoided by people looking to bulk up, but perfect for a vegetarian looking to supplement their plant-based diet.
4 - Perfect Bars
Although shakes dominate the meal placement market, Perfect Bars live up to their name, providing an excellent source of macronutrients in a travel-sized package. Found in the refrigerated section of a grocery store, these come in various nut-based flavors such as peanut butter, almond butter, blueberry cashew, and chocolate hazelnut crisp. At around 350 calories per bar, these protein-rich bars are both tasty and healthy, showing that meal replacement options can be enjoyable to eat.
5 - Smart for Life
Another great bar style alternative to protein shakes, these bars pack in 19g of protein in less than 200 calories per serving. They come in delicious flavors such as caramel apple, peanut butter chocolate, lemon, strawberry, cinnamon pecan, and more. These gluten-free bars will feel like a treat, making an alternative to traditional meals a pleasurable experience. They are also a good source of fiber, which can sometimes be lacking in other meal replacement options.
6 - Soylent
Unlike some of the other plant-based shakes on this list, Soylent Original Plant Protein Meal Replacement Shake is not lacking in calories. At 400 calories per serving, this is a great option for people looking to gain weight while avoiding traditional meat-based protein. High in protein, fat, and carbs, this truly is an entire meal packaged into one convenient bottle. Soylent continues to develop and innovate alternative meal products, and are committed to providing meat-alternative meal solutions for health-conscious consumers.