Using a Cooling Comforter Can Make Sleep Much More Comfortable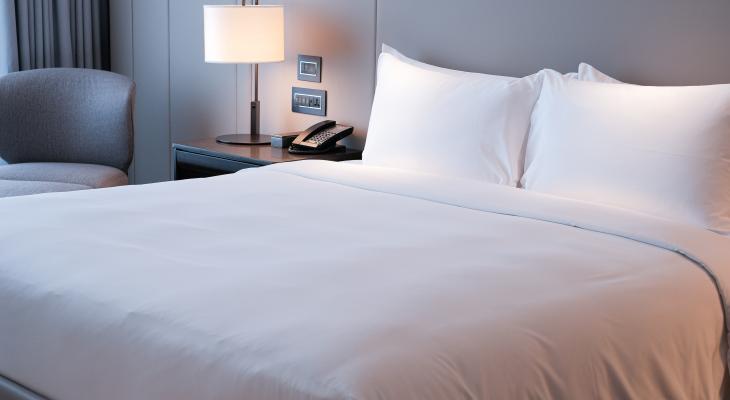 There are four seasons that are experienced in the world annually. Of course, these are summer, winter, autumn and spring. During winter, a majority of people use warming comforters to keep warm. In the same manner, during summer the best choice is the cooling comforters that will help you enjoy sleep. Probably you've never heard of a cooling comforter and may be wondering what exactly it is. This is a comforter that is made using advanced cooling technology and very special moisture absorbing fabric with the intention of absorbing heat. Indeed, a cooling comforter is your best choice for breaking the summer sweat. Discussed below are the benefits of a cooling comforter for a hot sleeper, how it works and the popular brands.
How Does a Cooling Comforter Work?
It is important for you to know that when sleeping your body emits heat into your bedding and mattress. This causes the area around the bed to become warm. There are bedding and mattresses that trap this moisture and heat instead of releasing them. The result is an uncomfortable sleep. The cooling comforters work by using their fabrics to absorb the moisture through thermoregulation and heat conducting technology.
Thermoregulation - The fabrics in a cooling comforter functions to reduce heat. This is achieved by wicking away moisture from your body, lowering your body temperature and increasing your sleep quality. The fabrics are made from materials such as polyester, wool, acrylic and cotton. The fabrics are breathable and extremely light weight.
Heat conducting technology Cooling comforters are engineered to work through thermal conduction which means heat is transferred from a hot object to a cooler one. Cooling comforters have phase change materials containing microcapsules responsible for absorbing heat from your body to the comforter. There are also cooling comforters that are Gel-based which use gels in the fabrics to absorb heat from your body.
Benefits of Cooling Comforters
There's a lot of reasons to pick up a cooling comforter for your home. Some of the biggest ones include:
Gives quality sleep - There are several options of materials that can give you a quality sleep, however none matches your cooling comforter especially during summer. Ensuring that your bed environment is cool is a perfect solution for falling asleep easily. You should realize that remaining cool in bed helps in stimulation of melatonin which is important in helping you fall asleep. Therefore, a cooler room equals production of more melatonin hence a peaceful sleep.
Gives protection against diseases - A cooling comforter is the game changer when fighting off chronic diseases such as heart disease. This is because the more you sleep, the more your body will be in a position to tackle these diseases. Lack of quality sleep might also lead to conditions such as Type-2 diabetes; the beauty is with a cooling comforter you are guaranteed of restful nights thus preventing such conditions.
Promotes anti-aging and anti-stress factors - Maintaining the right temperatures increases melatonin production which slows down the effects of aging. Your motto should be "More Sleep, Young Look".
In addition, using a cooling comforter ensures you are comfortable in bed and don't turn or toss at night. This means you are less likely to experience anxiety or stress during the day. Therefore the cooling comforter will help you overcome mental issues and maintain a good mood.
What are the popular brands of a cooling comforter?
Cooling comforters come in different brands which include:
Brooklinen - This is a brand that boasts of different types of comforters like, the down comforter which is the best seller for the brand. This cooling comforter is made from the highest quality recyclable and eco-friendly Canadian goose and duck down in the world. This brand also produces a down alternative cooling comforter that is eco-conscious and has recycled pet fiber fill that mimics the exact feel of down and utilizes repurposed plastic bottles like the hypoallergenic and vegan.
Cozy Earth - This brand is famously known for using bamboo or silk in its products. Cozy earth comforter is also delineated to act on its own. This comforter also has an insert at the corner to attach the duvet to it.
Buffy - One of the best cooling comforters for this brand is the Buffy breeze comforter. This type of comforter is made completely from plant-based material. The fabric cover is made from eucalyptus which makes it feel cool to touch. The intention of designing this comforter is to regulate the temperature of the body and ensure everyone sleeps comfortably.
Coyuchi - This is a brand consisting of different comforters, one of which is the organic cotton comforter. This comforter is made of cotton sateen and has more cotton fill which makes it comfortable.
Boll and Branch - This brand is known for making some of the softest comforters ever tried. These comforters are made of organic long staple cotton. The brand has a reputation for producing extremely strong, durable and soft fabrics.