Is Your Home Right for an Extension?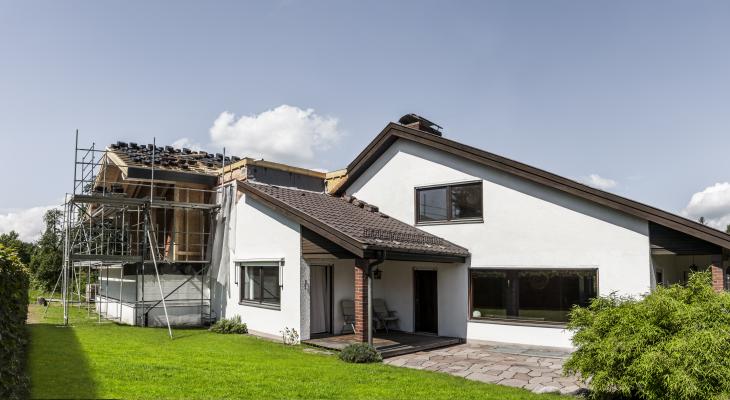 When a homeowner moves into their new home, chances are that they do not think about doing a home extension for some time.
Eventually, as the family grows and the need for more space comes along, a homeowner will start looking at the layout of their property and try to figure out how they can add a room or two on to the home. Fortunately, in most cases, people are able to add on the addition of their dreams. Adding on an addition does not just give a homeowner extra space, it also adds value to the property. If the homeowner decides to sell in the future, they will have an easier time selling due to the extra space. When deciding on doing a home extension, the homeowner will want to consider the addition carefully to ensure that it is adding space, worth the money, and that will help them have the home that they have always wanted.
Signs A Home Extension is Right
There are several signs that will show the homeowner the time is right to do a home extension. These include:
Growing family - If a homeowner has more children, they may not have the room for everyone in the home. They can choose to build another bedroom or even a playroom for their children. If the family is moving in a parent, they can create a new addition for that parent.
Space issues - If a homeowner is suffering from space issues, they may want to consider a home extension. For example, if the kitchen is often cluttered, an extension to the kitchen may be needed. Additional space can be created for pantries or even a new dining room if the home does not already have one.
Wanting something new - Sometimes, a homeowner chooses to do an addition simply because they want something new but do not want to move. Adding something new can make the home feel like new again.
Outdated - If the kitchen and bathroom are outdated, a homeowner may decide to do a renovation. During that renovation, they may discover that these areas need a bit more space added to them.
Potential Types of Home Extensions
There are a wide variety of home extensions that homeowners can do. A homeowner will need to sit down and determine exactly what they want in their house to get the best idea of what they need. Possible home extensions include:
Adding a bedroom - If a homeowner is expecting or they simply want to have a guest area, they may decide to add on a bedroom.
Adding a bathroom - A homeowner may purchase a one-bathroom house only to quickly find out that having one bathroom is not going to work. They may decide to add another bathroom for the family or a master bathroom.
Adding a dining room - Not all homes come with a formal dining room. Some homeowners may wish that they had looked for a home that had one due to a lack of space for entertainment. Adding on a dining room can increase the amount of entertaining space in the home.
Adding storage space - Some homes are small and do not come with a lot of storage space. Homeowners that deal with this issue may decide to add on a pantry or closet space to ensure that they have room for all of their belongings.
Potential Costs
Before a homeowner commits to doing a home extension, they will need to do some research on the cost of the extension they want. Generally speaking, a home extension will cost anywhere from $100 to $200 a square foot. Most people spend around $150 a square foot when doing a home extension. There are several factors that will make this price vary.
Labor costs - Labor costs will vary depending on the contractor used and what is being done.
Materials used - High-quality materials will cost more than lower quality. Homeowners will need to choose what types of materials they want to use and the price range.
Size - A big factor in the price will be the exact size of the home extension.
Design - The design will be a factor in the price. The more elaborate the design is, the more it will cost.
Homeowners will need to create a budget for their home extension to ensure that they do not overspend to get the house of their dreams.