Your Feet Will Thank You For a Good Pair of Winter Boots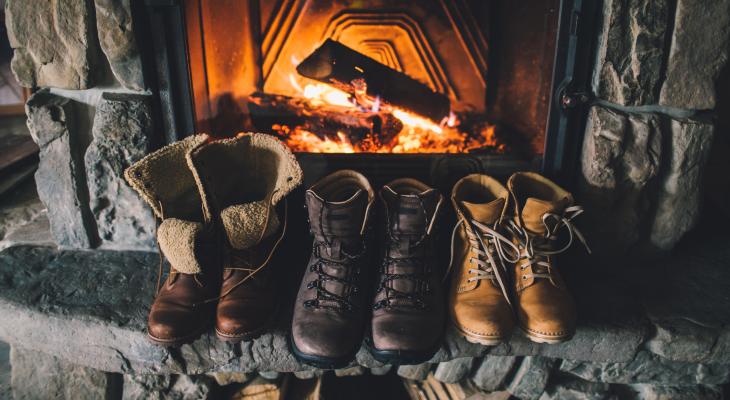 From supporting your feet through snow and rough terrain to having your back on date night, a good pair of boots is an undisputed winter essential. There's no winter clothing item more practical or more versatile than a good pair of boots. If chosen correctly, they can be at once practical and stylish.
There are people who think they can avoid getting a pair of boots. Have them try to head out on a cold winter's night in one of the northern states and see if they are still saying the same! Winter boots protect your feet from dangerous issues like forstbite. If you're not sure where to start in your search for the best pair of winter boots, read on for a hand-picked selection of our favorites.
Styles of Winter Boots
There are many different styles of winter boots that you might want to choose from depending on different situations. They include:
Work Boots - Work boots are the workhorse of your winter boot selection. They're rugged enough to be worn outdoors in the snow, and usually look nice enough to wear out if dressed up properly. We suggest finding a work boot with a slim silhouette -- rather than one that's "chunky". This will lend you far more versatility.
Dress Boots - Sleek, polished boots with thick heels and dressy profiles: These boots are the perfect option for a chilly night out. A mid-length Chelsea boot from the likes of Robert Wayne is a great option here.
All-weather boots - All-weather boots -- like Bean Boots -- include wet-weather hunting boots and pretty much any boot that is made to guard from rain, sleet and snow. They can be a stylish option on dry days, too.
Best Boot Brands and Styles
You may be wondering where you're going to find a boot that really meets all of your needs. Some of the best options out there include:
Classic & Versatile: The Thursday Boot Co Diplomat - Every guy should have a pair of moc-toe boots. They're rugged, stylish and practical. Thursday Boot Co is known for being a great all-around boot company with its quality construction and reasonable prices. Made with Goodyear Welt for waterproof features and kevlar-braided laces, these boots can last a lifetime if taken care of properly.
The Working Weekender: Blundstone Chelsea Boots - You've probably seen someone sporting a pair of Blundstone boots at a Whole Foods recently. They're trendy, and for good reason: Their timeless design and quality construction make them fit neatly in the buy-it-for-life trend common among millennials. Among other things, they're known for max comfort and durability, and their stylish design makes them just as appropriate for a Saturday brunch as they are for a hard day's work.
The OG Wet-Weather Boot: LL Bean Bean Boots - Bean Boots have always been in style (albeit mostly in the South) but they've recently found a new place in the fashion world evidenced by the legion of copycats available. Originally made for duck hunting, Bean boots are the perfect all-around winter boot. If you had to pick just one pair to buy, we'd recommend these. Aside from being warm, waterproof and practical, they actually cast quite a nice silhouette with a pair of slim jeans.
Yeehaw: Rhodes Footwear Roper Boot - Ok, hear us out: We guarantee you that you've never seen someone wearing a pair of cowboy boots and thought "Wow, that guy looks like a scrub." Never! Anyone with the confidence to rock a pair of cowboy boots automatically looks incredible. As long as your don't spring for the entire Western getup, they can be a great complement to a winter outfit. Pair these bad boys with a dark pair of slim-fit jeans and a simple waxed cotton jacket for a killer look.
Splurge: Oak Street Trench Boot - A pricier pair of boots in a classier silhouette, these winter boots will keep your feet warm for an evening out on the town. Don't scoff at the price; Oak Street Bootmakers take immense pride in the quality of their boots. These boots are a fantastic all-weather option with massive points for durability.
Functionality & Comfort: The All-Weather Chore Boot - All-weather boots deliver on their name with their highly versatile and functional design. Sleek, modern, stylish, comfortable, and above all, functional, these boots are made with a Chelsea-boot inspired elastic ring around the ankle that allows you to slip on before heading out to tackle the day's tasks.