You Can Keep Track Of Your Baby Through a Good Baby Monitor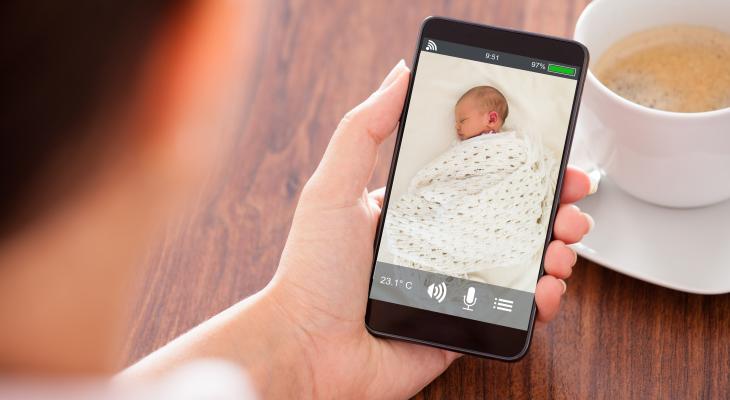 One of the most important items you can register for when you're preparing for your baby's arrival is a baby monitor.
The product is innovative because it can allow you to always keep an eye on your infant as they sleep. Investing in a quality baby monitor is essential because it can offer peace of mind and allow you to have a clear picture of your little one during the day and night.
There are a variety of baby monitors to choose from on the market, which each come with different types of features. It's important to research the various models available to ensure you can select something reliable and a product you can continue to use as your child grows and becomes more mobile.
Using a Baby Monitor
There are a few main tips to follow to ensure you correctly use the baby monitor without any issues. The baby monitor should be placed a few feet away from the child's crib to prevent them from having contact with the cord or touching the screen. Avoid placing it on the edge of the crib where it can fall on the baby as they sleep. Instead, mount it on a wall or secure it to other furniture in the room to ensure it's out of reach and offers a clear view.
Follow the instructions included with the specific model you purchase to ensure you can use it safely. Never use it to replace your supervision of the child. It's important to check on the baby every few hours to ensure they're safe and are still breathing even as the baby monitor is in use.
Audio Baby Monitors
Audio baby monitors have been used for many decades and allow you to hear your baby as they begin to cry to ensure you can respond to their behavior and activity. Audio baby monitors only allow you to hear sound and don't include a video screen.
Audio baby monitors often have a range of 1,000 feet, and some models include a vibrating sound alert. You can even select one with a talkback feature to ensure you can communicate with your baby to put them at ease when you're not in the room. This can work well for sleep training the child or soothing them.
This type of baby monitor has multiple sound levels and LED lights to get a visual of the sound level in your child's room as they talk or cry. You can also utilize additional features like a night light, belt clip, and a rechargeable battery.
Video Baby Monitors
Video baby monitors have increased in popularity in recent years because of how advanced they've become with the quality of their picture. Video baby monitors come with a long list of features that include night vision, zoom, wide-angle lenses, and two-way audio if you need to calm your baby down without going to their room. They can often be mounted to a table or wall and can sync to your smartphone or tablet to ensure you can use them on various types of electronic devices you own.
Video baby monitors often rely on wi-fi to operate and have color screens with high resolution. You can even be away from the home and take a peek at your baby in their room while you're away. The advanced technology included in modern video baby monitors also allows you to utilize sound and motion detection to ensure you receive alerts on your phone when movement or sounds are detected.
This type of baby monitor is designed to stand on a flat surface or table and can even stick to something metallic to be used as a magnet. It's advanced and versatile enough to continue using it past the baby years, whether you need a pet cam, nanny cam, or home security. You can also save some of the videos and look back at the history of different recorded moments, which you can share with family members and friends.
Video baby monitors can also communicate to one another to ensure you can add on a second camera. With many of these models, you'll need to own a smartphone and have a reliable wi-fi connection.