Sales Are Often Available on Laptops As Long As You Look For Them (newstyle)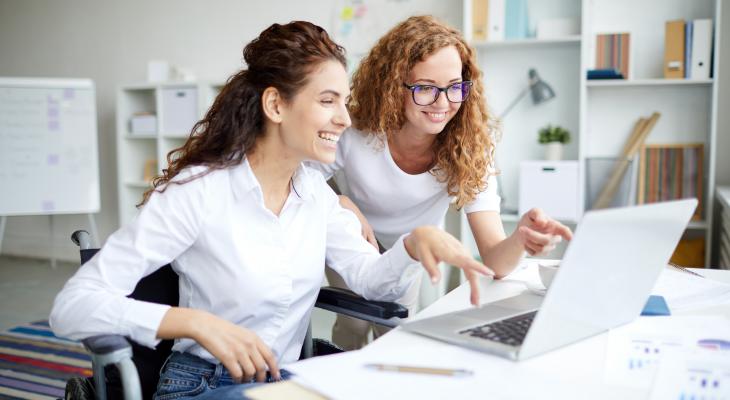 Students who are starting online college courses need a new laptop computer that meets the required specifications.
Passionate gamers want to get the best quality gaming computer their budget will allow. Starting a new business might require purchasing multiple computers, but a good personal computer is crucial to help with the planning and developmental stages of building a business. Many people have started working from home in the past two years or so, and they need a sturdy, reliable laptop computer. In their down time, they can surf the web, catalog photos, and make online purchases.
Although the reasons for buying a new laptop computer will vary, the goal is to get the best deal possible. Certain times of the year bring sales at local department stores. Back-to-School sales, Labor Day Sales, Black Friday and Cyber Monday sales around Thanksgiving Day in the U.S. all offer high quality laptop computers at significantly reduced prices.
Best Laptop Computers
The nine best laptop computers for 2021, according to Town and Country Magazine, are listed below:
Apple MacBook Air - Light-weight 13-inch laptop with as much as 20 hours of battery life - comes in 3 unique styles
Apple MacBook Pro - Work from home, enjoy gaming and YouTube videos - Edit photos and shop for items online - Powered by 8-core CPU
HP Premium 15.6" Laptop - combines style and power with a 15.6" screen - RAM 32 GB with SD storage 2T - Sensational, eye-catching graphics
HP 15 Laptop11th Gen - screen size 15.6 inches - includes HD camera and noise-lowering microphone
Acer Aspire 5 Slim Laptop with dynamic AMD Ryzen-3 3350-U mobile processor and 15.6" screen
ASUS Laptop L210 - Slender (0.7") and weighs 2.2 lbs. - 4 GB Storage and 4 GB RAM - affordable price
ASUS TUF Gaming Laptop 15.6" - features anti-dust cooling system and backlit keyboard - Windows 10
MSI GS75 Stealth Gaming Laptop- Performs 50% faster than previous models - 17" screen
Acer Spin 5 Convertible Laptop - Features light-weight stylish design and fast performance
Tips for Finding a Great Sale
Online searches reveal a variety of sources listing their choices for the best computer for various needs. Information has been compiled by a host of sources and computers named and described in order of their individual merits.
Some of the computers listed will overlap from one source to another, and information will likely be given as to where the computer can be purchased for the lowest price. It is important to check the date on the articles to be sure the information is current.
In searching for a great laptop computer sale, you may shop from the manufacturer, such as Microsoft, Dell, HP, Samsung, Acer, etc. Retail stores run advertised sales throughout the year and offer some amazing discounts on computers and other technology. You can also get exactly the computer you want with all the options you want. Some retail outlets that sell laptop computers at competitive prices include:
Staples
Office Depot
Best Buy
Target
Walmart
Costco
Matrix Warehouse Computers
That PC Place - Computer Repair and Service
For an updated list of some of the highest quality laptop computers at affordable prices, sign in to https://www.tomsguide.com/news/best-cheap-laptop-deals. The information is updated regularly so you will know which retail store offers the best price for each computer they recommend as 'best' in its category. According to tomsguide.com, the best dealers for low-priced laptop computers are:
The guide shows a picture of each recommended laptop computer followed by a comprehensive list of its features such as size, weight, RAM and storage capacity, port availability, Webcam quality, battery life per charge, and more.