Giving a Great Baby Shower Gift Shows Your Support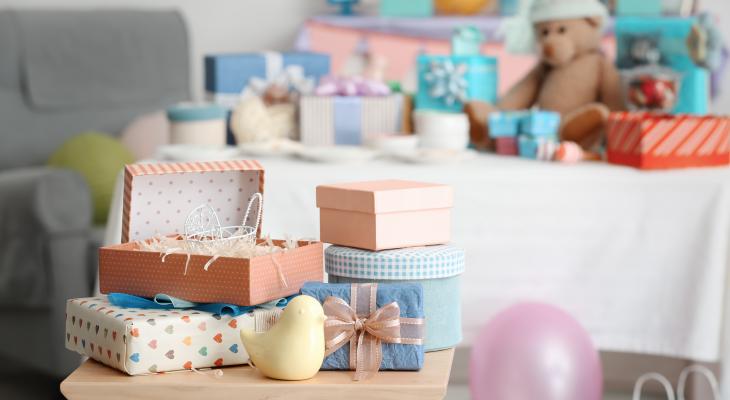 Even if one is a seasoned gift giver, finding the perfect gift may not always be easy. Of course, they want to get something unique that will surprise their loved ones. All of the extra work is worth it once they see the look of surprise on someone's face when they unwrap presents. What matters most is thinking about the one receiving the gift; you should think of something of their taste. If you're going to a baby shower, then the gift is of the utmost importance. You want to show just how much you care about the parents. These tips can ensure that you choose the perfect baby shower gift every time.
1 - Create a Connection
A thoughtful gift does more than giving the receiver what they need or want. It also accentuates and solidifies your bond with each other. Giving something which reflects a shared interest is a good idea, but keeping track of their tastes over time can be difficult. Consider offering them a souvenir or an old accessory that means something to you and will be remembered by them. This may also mean that one can repurpose an item they no longer need, avoiding the financial impact of purchasing a brand-new item.
2 - Gifts from the Heart
Baby blankets, hats, booties, and cardigans made by hand dominate the list of preferred baby shower gifts. Mums value the time and effort that goes into making them. Gifts with sentimental attachments, such as clothes worn by mothers as babies or toys they once played with, are also common. So is something their mothers clung to from their youth. Taking time to gather historical mementos adds to their value. These are heartfelt presents for the majority of mothers.
3 - Books for Parents and the Baby
Books provide limitless learning opportunities, stimulating creativity and exposing your child to a cast of fascinating characters. Set up a table at your local bookstore and allow visitors to choose from a selection of baby-related books. You will have a library of books, ranging from Alice in Wonderland to classic novels, rather than outfits your baby would outgrow. Books that will cheer up a new mother-to-be make excellent gifts.
4 - Gift Vouchers
Gift cards make excellent practical gifts, particularly for parents who already have children. You may consider giving a lump sum to spend on diapers, wipes, and other necessities. A gift certificate to a nearby photographer's studio is another common present. Photos taken during the baby's first quarter are more than just a keepsake. They provide a memory of who gave the gift.
5 - Bedding and Baby Blankets
Baby blankets and other bedding are also common among mothers. This is especially true of a hand-knitted variant that comes from a family member. It might also come from a tradition of making these types of blankets. A super-soft blanket with linen ribbons and tags around the edges was one of the mothers' most treasured shower gifts.
6 - Diaper Shower
A month's worth of cloth diaper laundry service is a popular option for a baby shower gift. Plastic tubs filled with clothing and diapers are also helpful and can store baby equipment or souvenirs later. Showers with a diaper theme are also common. A diaper cake consisting of a supply of diapers arranged in a cake shape, usually three-tiered and embellished with ribbons and soft toys, is practical and attractive and makes a great centerpiece.
In conclusion, selecting the ideal baby shower gift can be difficult. Of course, it is nice to give soon-to-be-parents things they will need. There is no problem if you want to get them something unique, exclusive, and special, as long as the gift is stylish and has sentimental value to demonstrate your support.