Cardigans Are Beautiful, Warm, and Versatile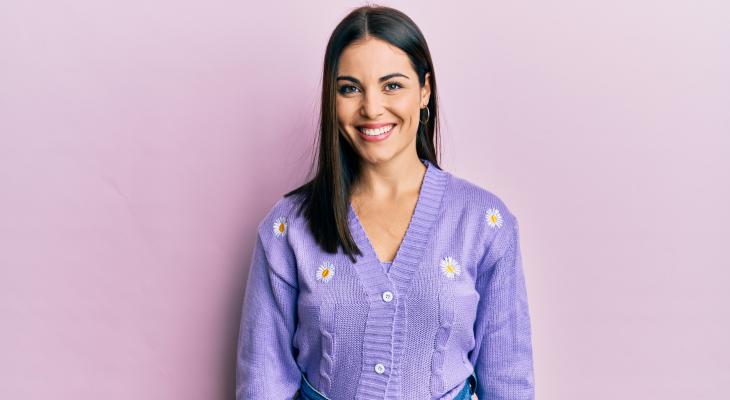 A cardigan is a sweater that typically covers the torso, with long sleeves and buttons on the front.
The button fastenings are usually at the waist level. Cardigans are a classic staple in everyone's closet. Cardigans have been around since 1881, so it's safe to say they've stood the test of time. The cardigan is one of those timeless pieces that will never go out of style no matter what decade we live in.
They can be worn with anything, and it is the perfect layering piece to keep one warm when they step outside or inside their home, for that matter. They are not only great for the cold winter months but also perfect for layering in the spring or fall. Wearing cardigans gives each outfit an added touch of fashion because they come in many different styles, colors, and patterns, making them beautiful, versatile, and functional!
Cardigan Styles
There's plenty of different styles of cardigans that can be chosen. Some of these include:
Classic Cardigan - This is the most common style and is loved by all, irrespective of gender. It has a button or zipper closure down the front with one or two pockets on either side of it, which typically matches the main color of the sweater itself.
Cable Knit Cardigan - This style is the warmest option out of all cardigans. It consists of classic cable stitches that are knitted together to create a unique design. The only downside with this sweater is everyone cannot wear it because it's oversized and bulky. This makes it difficult to pair with other clothes, especially if they have thin waistlines or small bust sizes, so keep in mind who you're shopping for when considering buying one!
Tweed Cardigan - Tweed looks very elegant and can be paired up nicely with a formal dress shirt as well as casual t-shirts, depending on how you want your outfit styled. With two pockets at either side also matching the color scheme of the sweater, this style has a touch of elegance that is perfect for any formal event.
Wool Cardigan - This type of cardigan can be worn on all occasions and looks good with almost every outfit because it's not overly dressy, nor does it look casual. It doesn't have pocket detail but instead sports an open front with clean lines, making the wearer look polished and elegant no matter what they are wearing underneath! For anyone looking to buy one, wool is better than cotton since its thicker material will keep one warm during winter months better than anything else out there!
Cropped Cardigan Style - The cropped cardigan is shorter than your standard length and typically begins at the waistline, making it perfect for wearing with shorts or skirts. For those who don't like oversized sweaters, then this style might be something to consider because not only does it create a more feminine look, but it also gives off an effortlessly chic vibe!
Cardigan Outfit Ideas
Here are some outfit ideas for every occasion:
Casual Outfit Idea - A pair of ripped jeans, a white t-shirt, and neutral-colored sneakers can do for casual events. To add a bit of edge, one should wear an oversized belt around the waistline! A cropped style cardigan would look great on top, but if not, then any regular length cardigan type will also fit just fine. Adding accessories such as colorful bracelets or necklaces gives one more color into his or her outfit, making it a perfect outfit for a casual Friday at work or shopping day out with the girls!
Formal Outfit Idea - A simple black dress paired with a classic cardigan for ladies and a classic suit jacket with a white t-shirt paired with an oversized cardigan for men fit well on formal occasions. For added color, wear red heels to match the outfit! The key is subtlety, so don't go overboard, or you might look too flashy, especially if it's meant for work purposes.
Evening Outfit Idea - A pair of black pants or a dress with heels is a perfect evening outfit if spiced with a cardigan. A sleeveless top paired with the right cardigan will give one an edgy look, so choose accordingly! Make sure to wear dark-colored accessories such as chunky necklaces and bracelets because they compliment each other, especially when it comes to evening events where people tend to go all out on their outfits! Those ladies who want to wear a dress should ensure that it's not too short, or else people might look down at their outfit and judge them for wearing something inappropriate.