Can Your Luggage Handle Your Next Vacation?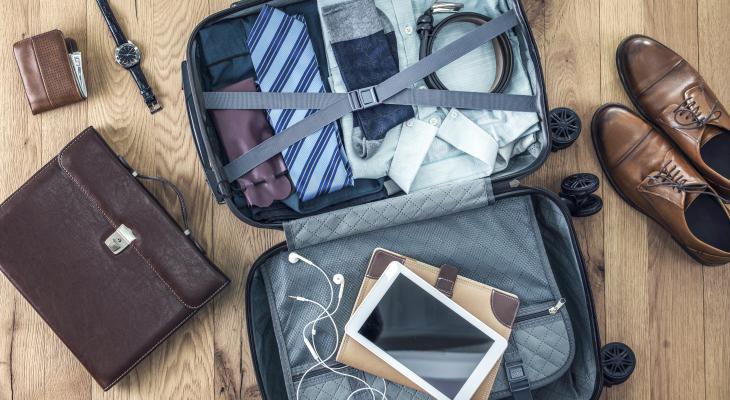 When it comes to travel, the common denominator is luggage. There are very few people who will travel without personal items that they need to keep with them.
In order to provide adequate transportation to these items, there's a need for luggage. Luggage keeps clothing, electronics, souvenirs and other items safe during travels. Some luggage is even waterproof and will protect from incidental contact with rain or other inclement weather.
If you're planning a vacation and you aren't sure that your luggage can handle the trip, it probably can't! You should never have doubts about your luggage. It's supposed to be tough, but attractive. It should provide safety and peace of mind that your possessions are safe. If it's time to buy new luggage, there are options available to provide all of these needs and more.
Choosing Luggage
When you're choosing for larger pieces of luggage, there's two main types that people tend to debate between. These options are hardside luggage and softside luggage. Hardside luggage is made up of hard outer shells. These provide a finite space that will do what it can to protect what is inside. A big advantage is that hard shell luggage is typically waterproof. This means that moving quickly to a cab during a downpour isn't going to result in wet belongings that might get ruined. Hardshell luggage is brittle however. It can become damaged if it is struck in a specific way by sharper implements. Hardside luggage is typically made from polycarbonate or a composite version that's not quite as strong, but is much cheaper. The final choice is known as ABS. This synthetic can be scratched quite easily since it's usually painted before sale.
Softside luggage instead uses strong canvas and synthetic materials to provide a piece of luggage that instead has some flex to it. Softside luggage will have set dimensions, but through a series of zippers can extend itself in size and become bigger. This is perfect for people on vacation who can't help themselves when it comes to souvenirs. Ballistic nylon is incredibly strong and is often the choice for softside luggage. It's durable and doesn't damage easily. The other option is polyester. Polyester is lightweight and fairly resilient, though it's not as strong as the nylon.
Specialty Luggage
Getting a luggage set usually consists of a large suitcase and a carry on baggage item. Between those items, people are usually in pretty good shape for most vacations. However, there's many different specialty items of luggage out there which can be of benefits to certain travelers. Some of these include:
Garment Bags - If you're attending a wedding, funeral or business function, then a garment bag can be of great use. Garment bags help to keep formalwear from becoming creased or wrinkled during travel. There's things you just can't fold up in a suitcase and expect them to look good when they come back out. For those, it's the garment bag.
Travel Golf Bags - Golfing vacations are a blast. However, getting your clubs from point A to point B can be a hassle. Travel bags are hard sided and have protective hard covers to keep the clubs from rattling and hitting each other.
Travel Packs - Merging a backpack and a suitcase into a useful hybrid, the travel pack is ideal for many people. A good travel pack can help with people who are taking the "backpacking" travel method for a period of time. They are lightweight, but feature ingenious methods for packing them much like a suitcase, rather than a traditional top down backpack.
Duffel Bags - Most people have made use of a duffel bag at some point or another. They're options for travel, but aren't made for the heavy pressure that a plane can sometimes put baggage under.