Books Are a Great Source of Information About Pregnancy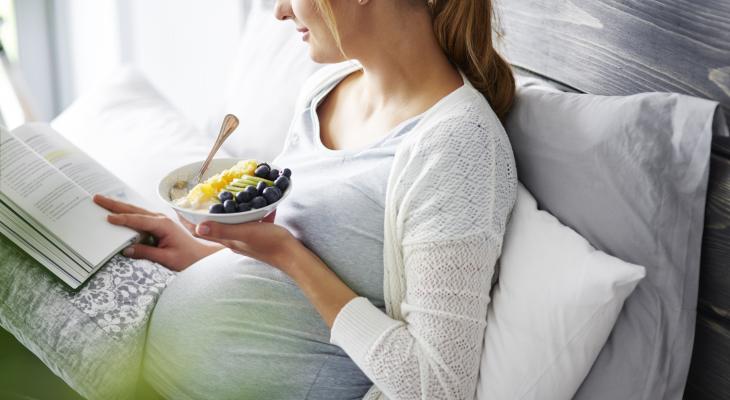 When you are expecting, or your spouse is, that can be an exhilarating time to go through.
However, your nerves could be on edge as you ponder on what is or is not normal. Pregnancy often brings about startling symptoms that can mystify or frighten. This can particularly be a stressful time if this is your first experience with pregnancy. Ready for the grueling but exciting nine months to come? I bet you have many common questions. A pregnancy book can be the difference between walking into the experience blind and stressed or knowing exactly what to expect. However, choosing the right book can be difficult. It is debatable what could be the greatest manuscript for you. However, going by popularity and the fact-driven information a book provides can be a good start.
1 - The First Time Moms Pregnancy Guide: 50 Things to Do Before You Deliver
This books manages to take all the vast information about pregnancy and reduces it to 50 steps to take to have a confident pregnancy. So this book gives you only what you need to know and do and leaves the rest alone. This book is all about taking simple steps. There are specific guidelines and activities for every phase of pregnancy. Comprehensive and reasonable, Best Activity Book is teeming with practical information that will be useful for mothers to be and fathers to be who enjoy simplicity.
2 - A Modern Guide to Pregnancy, Birth, Early Mother Hood - While Trusting Yourself and Your Body
Authored by doula Erica Chidi Cohen, the book Nurture guides you through the nine months of pregnancy and the early postpartum stage in a calming and assuring manner. This engrossing book goes into detail about recipes and exercises (some are concerned with spirituality and some are purely physical). This very detailed book will also guide you through your labor and birth with several helpful exercises. There is a sweet balance between kind-hearted advice and proven techniques that the author details in a concise and easy-to-understand way.
3 - Bumpin': The Modern Guide to Pregnancy by Leslie Shrock
If you are expecting a baby and like light humor mixed with your guidance, then this book, Best Modern: Bumpin', will be for you. It is written honestly and humorously to engage you. The modern book mixes scientific studies with real-world advice from an assortment of experts in the field of pregnancy and health, mental or physical, relating to expecting and birth. This light-hearted marvel is a beneficial book that goes over trimester synopses, pregnancy alignments and remedies, registry pointers, drills, and a whole lot more.
4 - Mayo Clinic Guide to a Healthy Pregnancy: From Doctors Who Are Parents, Too!
This is a book that delivers if you want a comprehensible guide backed by medical data. This detailed book on pregnancy has it all. You will get an understanding of your baby's growth as the months will progress, a 40-week pregnancy calendar, a guide on navigating ailments, and lots of illustrations. With all that being said, this book is guaranteed to instruct you with dependable medical info from doctors at the trustworthy Mayo Clinic, who also happen to be people who are mothers or fathers.
5 - Expecting Better, Emily Oster
Looking for a more thought-provoking and maybe controversial read? Expecting Better, is authored by Oster, a health economist who utilizes statistics to give accurate but opinionated answers to common questions and assumptions about pregnancy. Some compare Expecting Better to the book Freakonomics but instead it is all about pregnancy. For instance, the author found herself ridiculed for suggesting it's not too bad to drink some alcohol during pregnancy. Oster can't give medical advice legally, but she does provide thoughtful suggestions and potential issues to keep in mind during pregnancy. People who like raw data without much of a filter will find this an interesting book to consider while also bearing in mind their doctor's advice.