A Cruise Package Can Save Money and Provide World Class Adventures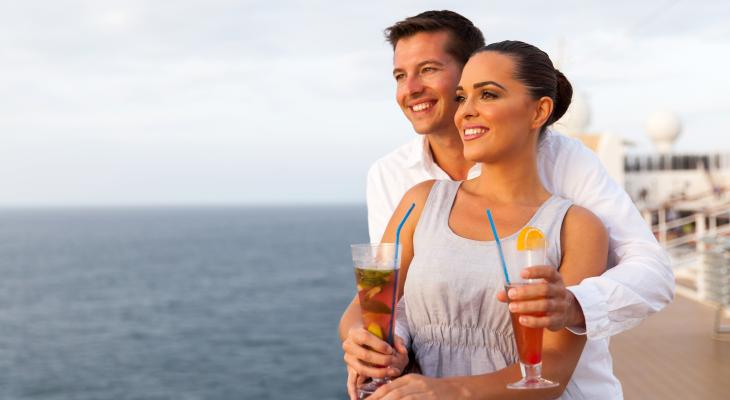 Budgets can be limiting. You may think that you can only travel within the United States if you don't have a ton of money to spend on vacations.
However, traveling the world is an experience that everyone should have. That's why cruise ship packages are a great option that any person looking to travel on a budget should explore.
With cruise ship packages, you're able to visit multiple gorgeous locations for one low price. There are many levels to these packages, so you're sure to find something that fits your budget. Many cruise lines also have discounts for families or repeat customers. You can build up points through a system that is similar to frequent flyer miles.
If you want to know more about this amazing, affordable way to travel the world, keep reading. We've broken down the details you'll need to know about saving money with cruise ship packages.
Cruise Package Tiers
As with any type of travel package, cruise ships have tiers that differentiate their offerings. Each cruise line is slightly different, but Cruise Critic says they all follow a similar pattern.
Cruise and Stay packages are great! You can combine the cost of your cruise with your hotel. They're ideal for those who have to travel a long distance to arrive at port.
Holiday cruise packages vary, but they typically include excursions to festive locations. Similarly, adventure packages are offered year-round. They also include excursions, typically for thrilling activities.
Wedding and Honeymoon packages help you combine the costs of your wedding at sea with your honeymoon. Special Event packages are in the same realm as wedding packages, but they typically include tickets to a category of events, like sports.
Lastly, there are family packages and spa packages. If you're looking to truly relax, combining your cruise costs with spa treatments will save you a ton of money. For families, it only makes sense to choose a family package. You'll receive discounts and ample access to a range of on-board activities.
Finding a Great Cruise Package
Finding the best deal on a cruise package mostly depends on three things: the dates of the cruise, your port location, and your destination. Keep in mind that to save the most money, you'll want to choose a cruise that departs from and arrives at the same port. Otherwise, you will squander all your savings on rental cars and flights. Ship prices are at their lowest in the late fall and early winter (September-October and January-February). It may sound like it will be cold, but remember you're traveling abroad. The weather will be very different at your destination.
Caribbean cruises are cheaper during hurricane season and European cruises are most affordable in the winter. You'll save a lot more if you choose a port location closer to your home state since the cost of travel to the port isn't included in every package. Obviously you don't want to be on a cruise in a hurricane, but it's good to know the approximate time that cruises go down in price.
Cruise Lines That Offer the Best Packages
Royal Caribbean is one of the most popular cruise lines, and they always have amazing packages and deals. Currently, they have over 500 cruise options where kids sail for free. Their Caribbean cruises also almost always start out at under $200 per person. They even have a program called Royal Up. This allows you to bid what you're willing to pay for upgrades, and you only have to pay if your bid is accepted. It's a great way to try and squeeze in some extra perks.
Celebrity Cruises and Norwegian Cruises are the second and third most affordable cruise lines, according to US News. Celebrity's all-inclusive Galapagos Island Adventure package is their most popular. Rates start out at $4500 per person for seven full nights of adventure. They have more affordable packages, as well to other destinations. Their all inclusive retreats with excursions start at under $600 per person. Norwegian Cruises' Free at Sea packages cover all your costs on ship and start at $199 per person.
The most important thing to remember when choosing a cruising package is not to pay for things you don't need. Getting roped into a deal that seems to save you money is very easy. Carefully look at all the offerings, and consider which one will truly benefit your trip the most. That's how you'll find a cruise package that will save you money and let you experience world-class adventures on a budget!