A Beautiful Cup of Tea Can Start with a Good Electric Kettle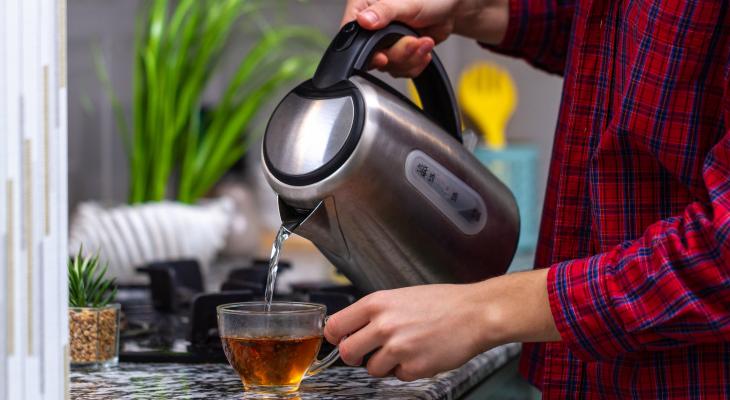 Most people begin their day with a cup of tea. Typically, they need to own a reliable electric kettle.
An electric kettle is a kitchen appliance used for heating water. Electric kettles today usually have a round base. They require electricity to function. Hence one has to plug them into an electric source. Notably, electric kettles are convenient since one can move around the house carrying one. Cordless electric kettles are convenient to carry because one can take them to different rooms.
Consequently, one of the advantages of electric kettles includes the fact it is more efficient when it comes to heating water since it is fast. It has an automatic valve which shuts off when the water is ready. The feature enables one to move around the house and proceed with other things.
1 - Ovente Electric Hot Water Kettle
The Ovente Electric kettle might be just a simple kitchen gadget, but it does its work splendidly. It is known by many for its speed in boiling water. It has a blue light which offers a quick reference to users to let them know it is on. Compared to regular stoves, its speed is remarkable. Safety is guaranteed when using it because the coil is not exposed. Tea lovers are precise on the temperature they want since it influences taste. An Ovente electric kettle allows people to adjust the temperature they require. It is also affordable to many people.
2 - Hamilton Beach Electric Kettle
For those living alone, the Hamilton Beach kettle is convenient. Relatively, it holds a smaller capacity as compared to other kettles. However, it makes up for this by its speed when it comes to boiling. It is convenient when it comes to boiling a cup of hot tea, coffee, or chocolate. Incidentally, the kettle is small and thus does not take up a lot of space. College students who stay in dorms vouch for it because of that very reason. The Hamilton Beach kettle is budget-friendly to all buyers.
3 - Cosori Electric Kettle
Manufacturers use high-quality glass to make Cosori electric kettles. People prefer the kettle because of the scratch-resistant materials used to make it. Additionally, the blue lights are attractive as the water heats up. The kettle is a bonus for people with an open kitchen since it boosts the house's appeal. Interestingly, it is a safer and convenient way to boil tea since it is fast. It takes around three minutes to boil the water.
4 - Bella Ceramic Electric kettle
This option is widely known for its durability. No one wants to purchase a kettle that lasts for a few months. Its ceramic structure prevents it from breaking or chipping off. Additionally, the kettle does not fade quickly. It allows one to make up to five cups of tea for guests in a few minutes. Notably, a Ceramic kettle does not produce loud noises as compared to other kitchen gadgets. Electric kettles are known to use less energy as compared to traditional kitchen gadgets. The Bella Ceramic kettle has great features that make it efficient.