The First Step to Becoming a Real Estate Agent is Taking Realtor Courses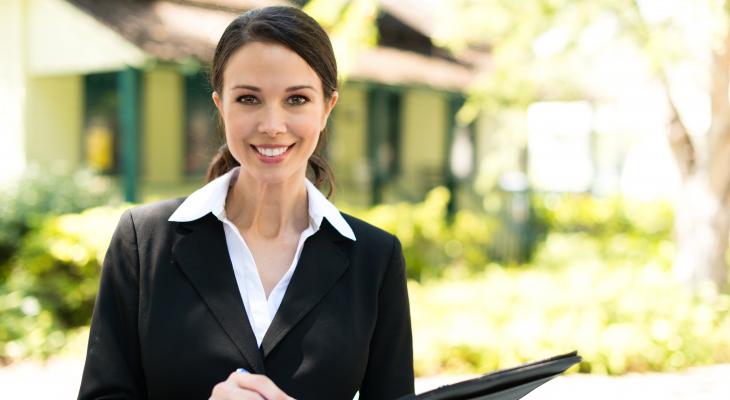 Real estate agent is a lucrative career that has seen steady growth over the years.
Real estate agents help homeowners find their dream homes and, in return, get a lucrative sales commission after making a sale. Real estate agents have a lot of tasks and responsibilities ranging from:
Handling personal financial data for their clients
Navigation of complex negotiations between buyers and sellers
Creating promotional content for their services
Analyzing the real estate market to help investors understand their investment
According to a study done by the U.S. Bureau of Labor Statistics, real estate agents' jobs have a 6% increase meaning that the demand for new workers in these sectors grows as fast as that of other industries.
The steady growth is attributed to the fact that to be a realtor, one does not need a college degree. With a minimum of a high school diploma, anybody can become a real estate agent after taking some basic real estate courses. Furthermore, as a real estate agent, you are not only permitted to sell houses, but you can also get licensed to run your very own realtor company. When deciding on taking this career path, it is essential to take your time and decide which sector you'll specialize in. This could be either commercial or private property.
Taking Realtor Courses
Undertaking a realtor course is one of the basic requirements of becoming a successful real estate agent. The realtor courses in most campuses are offered in both online classes and college-based learning. This gives you the freedom to attend class even when you are away from college. For the online option you can enroll at many schools including:
Florida State College at Jacksonville
Mt. San Antonio College
Diablo Valley College
Now that you have already enrolled at the institution of your choice, you are good to get started. The first test will be a pre-license test, and it is crucial to take it seriously. Do not undermine the prep exam and think you can read it on your own. You'll need some professional input to pass the exam. The pre-licensing exam in most states is mandatory as it provides vital training for individuals to succeed in their careers. Luckily in most states, you are allowed to take the exams as many times as possible but will be forced to retake the whole pre-license course if you haven't passed the exam in two years.
Once you've passed your exam, you can now move forward. First things first, you need to register with your real estate commission service or the local listings where properties are distributed to various listing sites. You are then encouraged to get certified as a realtor with the National Association of Realtors. The final step will be joining a broker where your task will be to oversee the transaction and ensure compliance with the rules and regulations. As an agent, you will be working under a broker who has more experience when it comes to issues related to home sales.
Questions and Answers
It is obvious that after reading all that information, some questions may arise. Here are some of the frequently asked questions that may help you.
Q: Is Online Class Effective?
A: Yes. Online classes may seem new, but this method of teaching enables students to be more self-driven and finish tasks without having to go to class and without direct supervision.
Q: Are Online Degrees Accepted?
A: Yes. Every innovation must be faced with some scrutiny as people may fear change. Employers who are more conversant with online degrees tend to view them as valuable as class-based degrees.
Q: How Do I Find a Credible Online Program?
A: Just as you do your research about a college before joining, the same applies when selecting an online program. Check on the reputation, enrollment numbers, and post-graduation employment rates.
Q: Do Online Students Receive Financial Aid?
A: Yes. Luckily in the USA, online students enjoy the same financial aids, loans, and scholarships as traditional campus students. Students undertaking online programs can also apply for free federal financial assistance via the U.S. Department of Education. It is important to note that different institutions have different policies, so contact the school to get more clarity.
Q: After How Long Will I Get Licensed?
A: As a country, there are mandatory education wait periods that may extend the process. Expect the entire process to take somewhere between 6 and 7 months total.